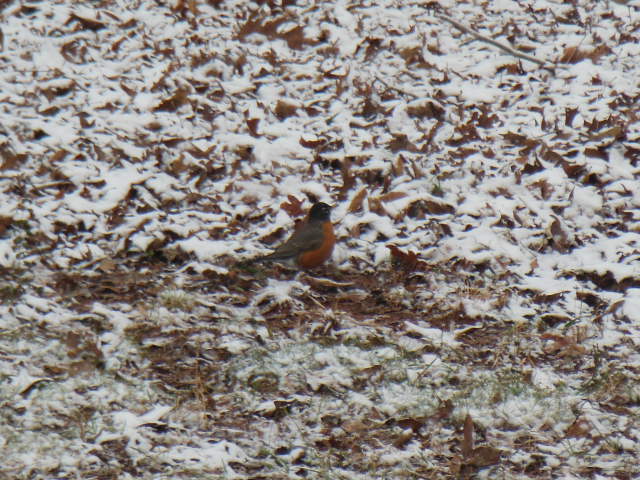 There was a lot of bird activity in the backyard when the snow was starting to fall last week. This robin was one of many who seemed to be foraging for frozen food under the leaves. His camo is perfect, but some birds are just plain outrageous, like this cardinal, who was striking and beautiful against the brown woods and white snow.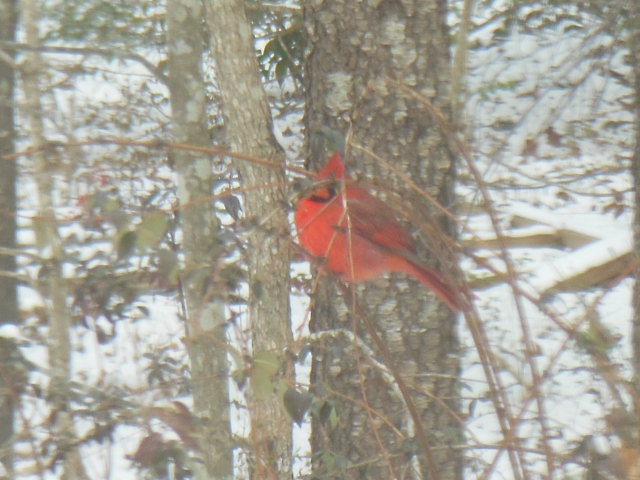 I was happy to finally capture these two. They move around so fast. The woods here are full of all kinds of birds. I consider myself a very amateur birder. I have a list and am always on the lookout for birds I haven't seen before. They are beautiful to look at, and I love listening to their songs. The woods are alive with bird conversations, if you have time to listen. Even though it was so cold, I stayed out listening and watching awhile.
My sweet husband gave me these beautiful roses for my birthday. I am thankfully enjoying their beauty and fragrance. It is amazing to me that I can enjoy these in the heart of winter. Lovely.