A gardener and writer living and digging in Northeast Georgia,  I recently graduated from the University of Georgia with my degree in English Literature. I'm attempting to meld my environmental writing, literary criticism, and my love of nature into a writing career. Raised mostly in the mountains of Western North Carolina, my family is full of farmers.  Living off the land there for hundreds of years, they preserve most of their edible garden bounty in tremendously delicious ways.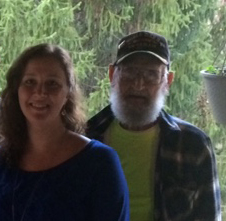 This is me and my 92 year old father. I hope to use my pictures and descriptions to document his knowledge for the future, to the best of my ability. I have forgotten a lot about the growing and canning, since I haven't helped in many years. I hope Dad can teach me about his gardens. Yes gardens, plural.
Update Nov. 2018-Dad passed away this November 3rd, 2018. He made it to 92, and I talked to him on the phone the day before. He was canning his sauerkraut, and loving life. I will have more to say about him later, but for now just that he was a true American hero, in so many ways.  A great number of people will miss him in a profound and indescribable way. I am truly blessed that he, and Mom were my parents.
Update Dec 2016-still working on documenting Dad's gardens. The focus on the blog has been, and still is, my own gardening, but maybe I can detail the canning and all next year. I write about the canning community in NC in my essay Folk Literacy & Me.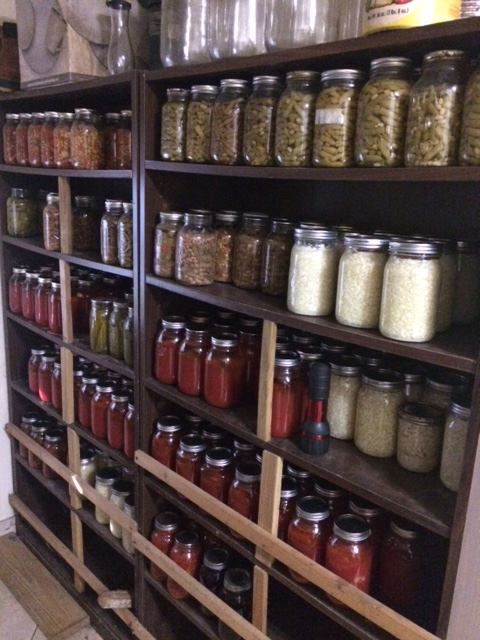 I am very interested in other southeastern gardener's opinions, ideas, and interests on all things related to plants and gardening, or nature and literature. Please comment on anything or just say hello. I would love to visit your gardening website if you have one, so please leave your site link on your comment.
Thanks for visiting!
All photos and text on this site are my creations. Do not use or reproduce or use any photos or text without my permission. Thanks!
Copyright 2013-2020 georgiagalgardens.com 
All Rights Reserved