I planted only two raised beds this year due to time constraints. Some of the pics are from April at planting time, and I am including new pictures from the end of June to show how much growth has happened over the last month and half.
Repair and planting of the beds April 20th 2019
Mid April Planting

Jalafuego, Jalapeno,Homestead Toms, Basil, Lavender, Bell Pepper

Bed 2 Planting in April

Early to Mid May

some growth

The first funny harvest, but lots more to come
I planted some Bonnie plants from six packs along with some seeds that I bought, or already had. Bed #1 has Bonnie Jalapeno, Bonnie Homestead Toms, and Bonnie Yellow Bell Peppers. See links to those three below. I also planted for the first time Jalafuego plants from Papa Joe's Naturally Grown line from Sunbelt Greenhouses in Douglas, GA.
In ground herb garden in May, lots of progress since then.

Bed two is coming along in May. Needs fertilizer tho.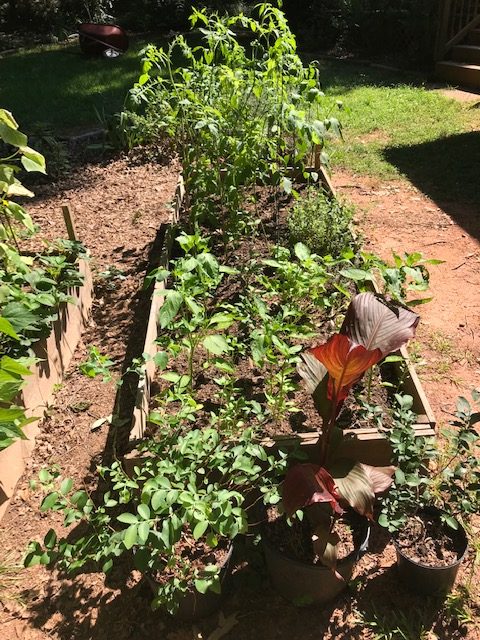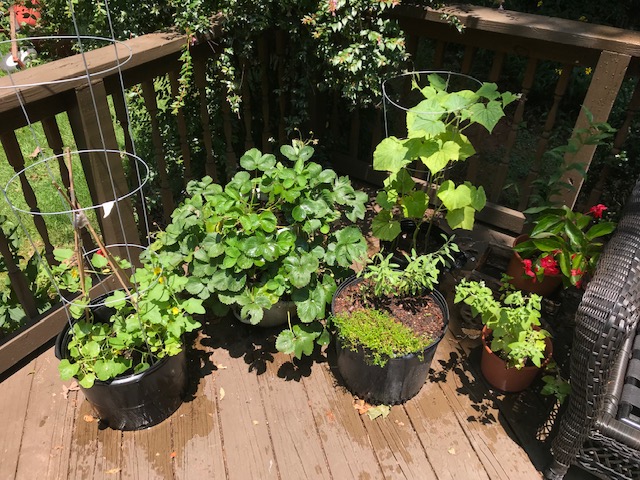 I did a soil test and realized I was totally nitrogen deficient in the beds. I fertilized with an Organic fertilizer from Espoma called PlantTone about a week ago, and am seeing very good results. Updates to follow soon.
Next post will be about planting my Dad's Memorial Garden in North Carolina.