I was so busy finishing school at UGA the last months of 2014 that these garden pics were not posted. Better late than never, here is my raised garden bed in the full glory of mid September in Athens, GA. I posted last year in July my design and construction of the raised bed.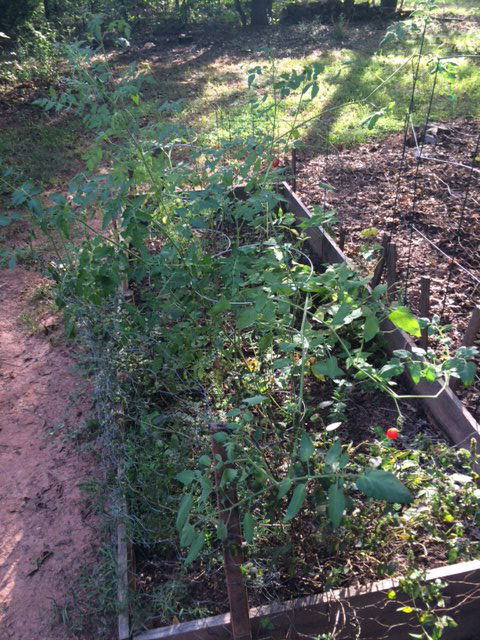 I grew three different varieties of tomatoes, bush green beans, multiple varieties of peppers, and some simple herbs. I dried oregano, catnip, rosemary, and lavender last summer. I used them often in cooking over the winter, especially the oregano.  I tied the herbs upside down inside of brown paper grocery bags with a few holes cut in the sides for air circulation. The bags keep the dust off the herbs while they are drying, and the flat bottoms sit nicely on a surface in a cool area.
Dried herbs can be very expensive to purchase at the grocery store. I really enjoy growing the plants from seed, and then harvesting them to dry. The plants lived through the winter in my raised bed, and I will harvest them again this year. I spent only a few dollars on all the seeds, and will have all the dried herbs I could want for years to come.
Sanford Stadium @ UGA last semester. The stadium is right down the hill from Park Hall where I spent most of my time, but I captured this view while walking up from the Tate Center parking lot.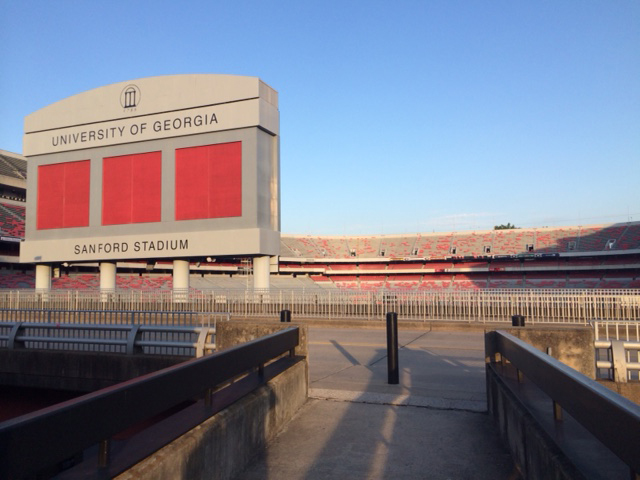 And, our cat Chloe just recently… helping with blogging work.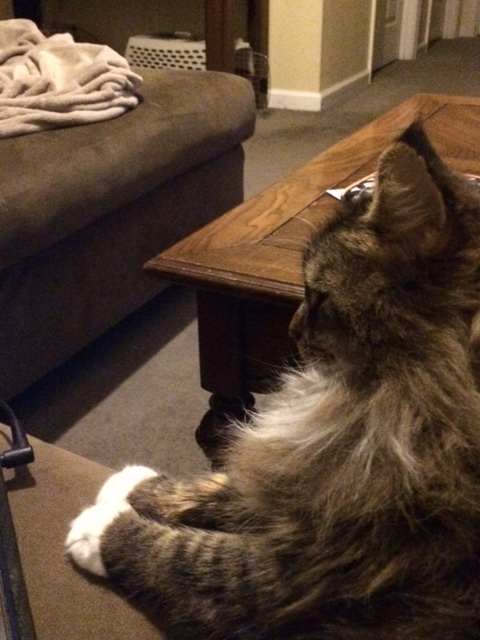 Yesterday, finally received my diploma from UGA!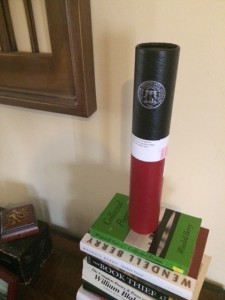 I am currently transferring all of my writings to this blog. I previously created two writing portfolios for UGA. One is themed around my environmental writings in the fields of literary criticism, essays, blog posts, poetry, and literary travel adventures. The other portfolio is focused on my writing in the area of folk culture and literacy. I am updating daily my writing pieces, and their corresponding pages.