I was fortunate-thanks to my sweet, lovely mother-in-law, Margaret to visit President Andrew Jackson's former home, The Hermitage. Located near Nashville, Tennessee, many of the buildings date from the early 1800's, and the tour of the manor was fascinating. As usual, I'm more interested in what goes on outside, so the gardens this past June were right up my allée.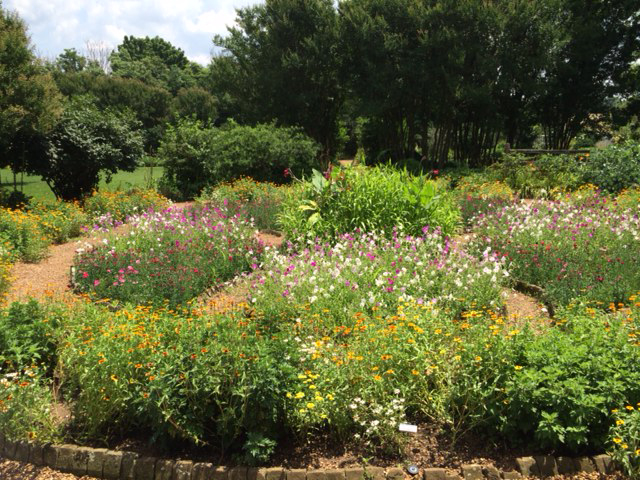 In much the same way the house, grounds, and interior furnishings have been preserved allowing you to be transported back to 1819, strolling the gardens here takes you back in time.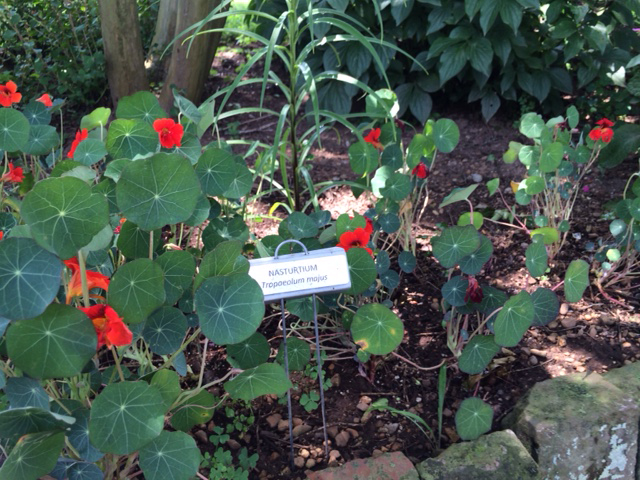 The gravel garden path from the house began with deep shade- extra welcome due the outrageous temps and full sun around the house. The first plant that caught my eye was one of the few plants marked with a nameplate in the gardens. I zoomed in under the dense crepe myrtle branches and captured this cool, shady Nasturtium dressed with red pops.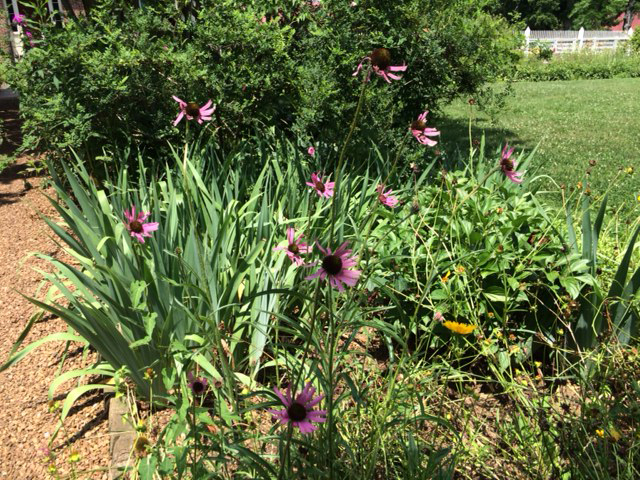 Stepping out of the deep shade I encountered purple coneflower, with sun loving iris behind them. This day in late June, the heat had weight. It might have been the hottest day of the year, but well worth it because everywhere was flush with summer blooms. It seemed that every plant was showing off it's best and brightest beauties that day.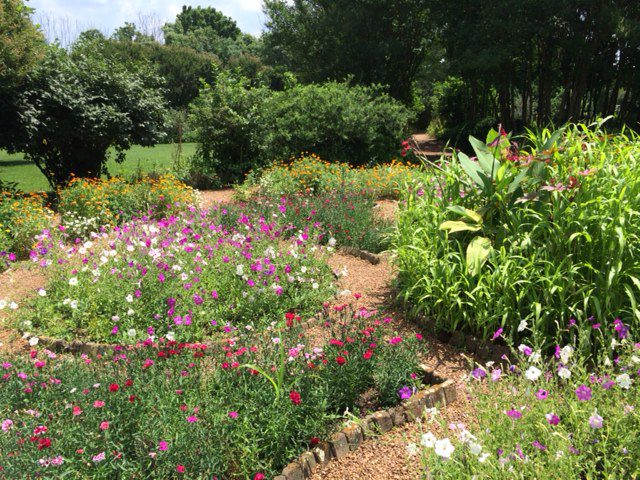 The gardens are almost exactly the same configuration, and use similar or the same types of plants as were grown here nearly 200 years ago. There are even some original plants, and descendant plants. I found this to be a beautiful tribute to the garden's original designer- English designer William Frost, and also to Mrs. Rachael Jackson. Rachael was known for her love of plants, and helped to plan and maintain the gardens. The Hermitage Gardens page gives details on the plants, and the garden's history.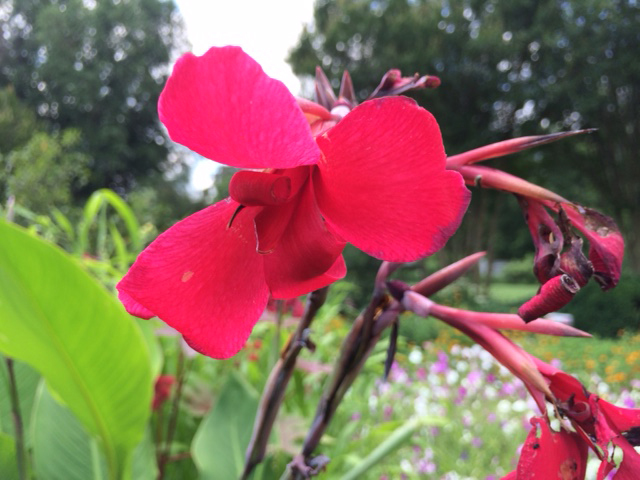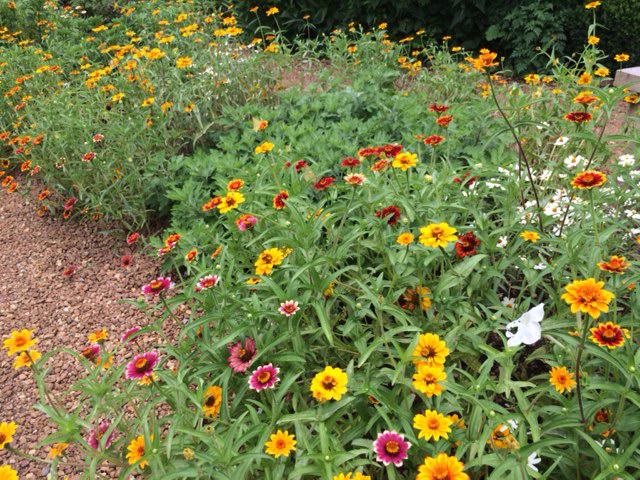 Many of the plants in the gardens are edible, medicinally useful, and/or native to the southeast-like the first two plants in this post, the nasturtium and the purple coneflower. My focus on herbs and vegetable plants on this blog grows from my desire to showcase plants with a useful purpose. As a bonus, their beauty overwhelms me.
I could go on and on about how I felt to be connected to the history of this place, for both the magnificent and tragic things that happened here. But, I just want to stop here for a minute, just sit for a spell (as my mother Alawayne, and her mother Hazel would say). Just sit a spell here in the sunshine, and enjoy the lovely flowers.